Lakewood Owners Association, Inc.


Denver, NC

Lakewood is a community located in eastern Lincoln County, on the shores of Lake Norman.
If you have any questions, please contact Lake Norman Realty HOA Management at 704-489-9949 or [email protected]
Board of Directors
Elizabeth Friedman - President - Term ends 2026
Glen Craig- Vice President - Term ends 2024
Rob Cartwright - Co-Treasurer - Term ends 2024
Vince Catalano - Co-Treasurer - Term ends 2025
Monika Benkowski - Secretary - Term ends 2025
Architectural Control Committee (ACC)
Vince Catalano - Co-Chair
Bob Williams - Co-Chair
Members:
Tracey Horton
Paula LePage
Carolyn McLean
Angie Heath
Mark Benkowski
John Murphy

Your Lakewood HOA Board members would like to introduce The Lakewood Quarterly. We plan to keep you informed about neighborhood business and happenings through this publication, which will be emailed on a quarterly basis to all home/land owners. We hope you find this newsletter informative!
Click the issue below to read and enjoy!
City: Denver
Lot Sizes: .5 acre +

Architectural Review: Yes
Water: Lincoln County
Sewer: Lakewood Community
Utilities: Energy United & Piedmont Gas
Homeowner Grinder Pump Emergency:
Carolina Low Pressure Sewer Systems Inc. 980-722-1802
Special Features
-Custom Built homes located on Lake Norman
-Boat Storage Area
-Convenient to Highway 16
Annual HOA Assessment- March 1
HOA Dues - $550
Grinder Pump Inspection - $150.00 (3/1/2023)
Other Fees:
*** Boat Storage Dues - $120/Annually
*** Empty Lot Mowing - $200
NEW CONSTRUCTION
Processing Fee - $2,000
Construction Deposit $3,500
Grinder Pump Install Cost - Call for current price *
*Must Use Carolina Low-Pressure Sewere Systems Inc. 980-722-1802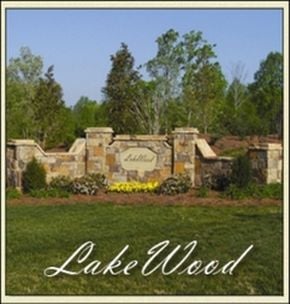 HOMEOWNER:
Click the above link to
pay your HOA Dues online
through AppFolio
If you have not set up your account to pay online, send an email request to [email protected] and a link will be provided to you.
HARDSCAPE & LANDSCAPE APPLICATION:

Prior to commencing any work to your home's exterior hardscape and/or landscape, please submit an application for review by your community's ACC.
Plot map, photos, samples and/ or brochures are required with your application. Please include the scope of the project and location of plants, shrubs, trees and hardscape items. The ACC will approve, disapprove or make recommendations to all submissions within thirty (30) days after receipt of an application.
Please read your community documents (CCRs) before commencing an exterior project.
Please contact the Lake Norman Realty Property Management office if you have any questions pertaining to the ACC or the ACC Guidelines.
All new builds and any exterior modifications to your home must be submitted for review by the ACC prior to commencing work.
Please see the "ACC Forms" to the right and return them to your Association Manager.