About Us
The Original Lake Norman Real Estate Company
Lake Norman Realty is the oldest Lake Norman real estate firm, serving the region since 1978. Still independent and family-owned, today Lake Norman Realty has grown into one of the area's leading full-service real estate companies, serving the region from Charlotte to Statesville and everywhere in between.
Lake Norman Realty's seven offices are located in Cornelius, Davidson, Denver, Mooresville and Statesville. Our company is home to over one-hundred associates and staff, whose diverse backgrounds and expertise allow us to cater to a broad range of client needs. The Lake Norman Realty Family includes specialized luxury brokers, short sale and foreclosure consultants, waterfront and non-waterfront experts, advisors for new construction and custom homes, commercial and investment property pros, even farm and land specialists. In addition, Lake Norman Realty's Property Management Department serves the area with the concierge property management and tenant services for residential and commercial rentals as well as vacation rentals.


As an affiliate of the prestigious Leading Real Estate Companies of the World, as well as Who's Who of Luxury Real Estate, Lake Norman Realty's award-winning Relocation Department offers local connections and global networks to satisfy any real estate need.
The Charlotte Business Journal has recognized Lake Norman Realty as one of the
"Largest Area Residential Real Estate Agencies"
"Largest Area Women-Owned firms"
as well as one of the region's "Best Places to Work".
However, the praise we receive from satisfied clients (customer satisfaction rated over 99% annually) is the honor that means the most to us. Our associates are committed to the ultimate customer experience, going far beyond the expected to achieve meaningful results.
Finally, at Lake Norman Realty, we're every bit as committed to our community as we are to our customers. "Community giving is an integral part of our identity," states company president Abigail Jennings. "As a local community partner, we take pride in supporting many of our socially responsible non-profits to help better our community and the lives of others."
Our Mission
Lake Norman Realty, Inc. is an independent firm delivering brokerage services to the Lake Norman market in the most service-oriented manner possible. We accomplish this through an association of professionals, sharing the highest standards,focusing daily on training, productivity, teamwork,
and relationships with clients and community.
"Lake Norman Realty, choose us for the reputation. 
Recommend us for the experience."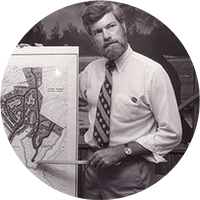 James A. Jennings

Founder
When Lake Norman was created in 1963, many considered it an idyllic setting for a summer cottage. Today thousands have realized the lake is an even better place to call home. Understanding and appreciating the enormous potential of the Lake Norman area, James A. Jennings founded Lake Norman Realty in 1978. His goal was to offer home buyers and sellers consistently professional services tailored specifically to the lake market. Today his vision has become one of the largest real estate firms in the Charlotte region, and his daughter, Abigail Jennings, carries on his tradition of leadership.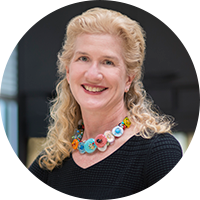 Abigail Jennings

President
What can you do with a Fine Arts degree? For Abigail Jennings, the answer is creatively and successfully operating the oldest real estate firm in the Lake Norman region. Her innovative vision combined with the business training she received working alongside her father, company founder James Jennings, has allowed her to grow her firm during a time of unprecedented upheaval in the real estate market. Since 1998, she has served as President of Lake Norman Realty, maintaining the reputation for integrity, and unparalleled service that has been a company hallmark since its formation in 1978.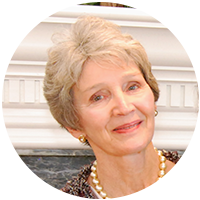 Jane Getsinger
Co-Owner
Company Mom, Artist, Friend, Mimi … Always an inspired and gracious hostess, Jane Getsinger is also instrumental behind the scenes. She's an integral part of Lake Norman Realty's fabric and identity, and her beautiful pastels grace Lake Norman Realty's offices. An active grandmother, Jane co-owns Lake Norman Realty with her daughter Abigail, and manages the City Center office building in downtown Statesville. A native of Statesville, and a lake dweller for over 30 years, she now calls 20 pastoral acres in Troutman home with husband Layton Getsinger.